Automatic doors for interiors
Offices
Automatic doors for interiors
Hotels
Automatic doors for interiors
Hospitality
Automatic doors for interiors
Airports
Automatic doors for interiors
Private Homes
Automatic doors for interiors
Dentist Clinics
Automatic doors for interiors
Dentist clinics
Auto-Doors Redefined
Power and aesthetics in a compact door track, that takes up a fraction of any other traditional automatic door operator
Performance of an Automatic Door, Small as a Manual Door Track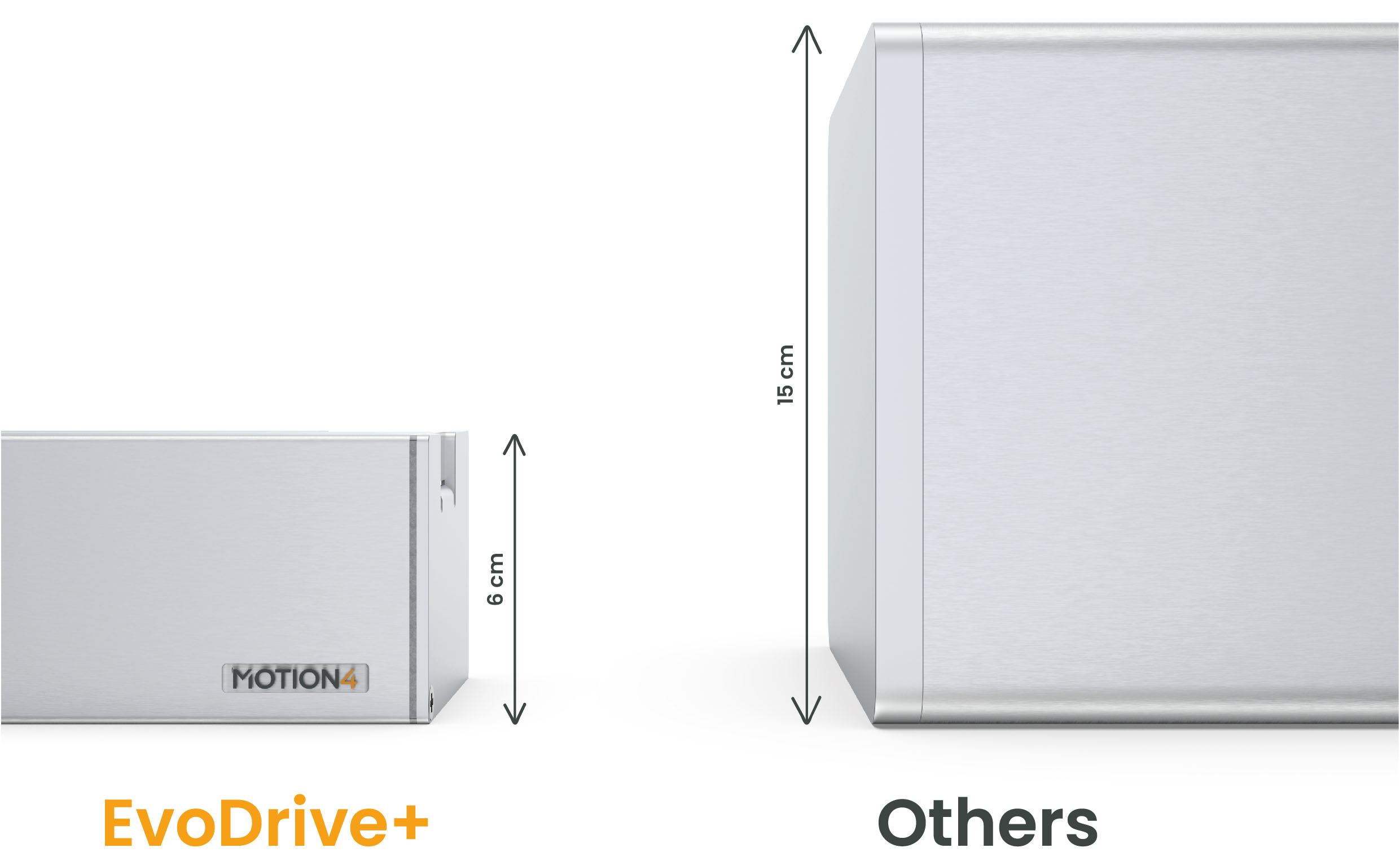 Technology
This innovative technology, developed entirely by

MOTION4

during more than 10 years of R&D, and used in all our products, consists of an electrically powered motor that, instead of rotating, produces a linear force using magnetic fields to create thrust and movement, by attraction and repulsion of magnets that are aligned along the header frame.
This reduces the number of mechanical parts commonly used in traditional operators (belts, pulleys, gearboxes, dragging arms, etc.), resulting in a very compact operator, a quieter and smoother movement and a longer lifespan, combining the reduced size of a manual sliding door track with the performance and convenience of a traditional automatic door operator.

Conventional Motor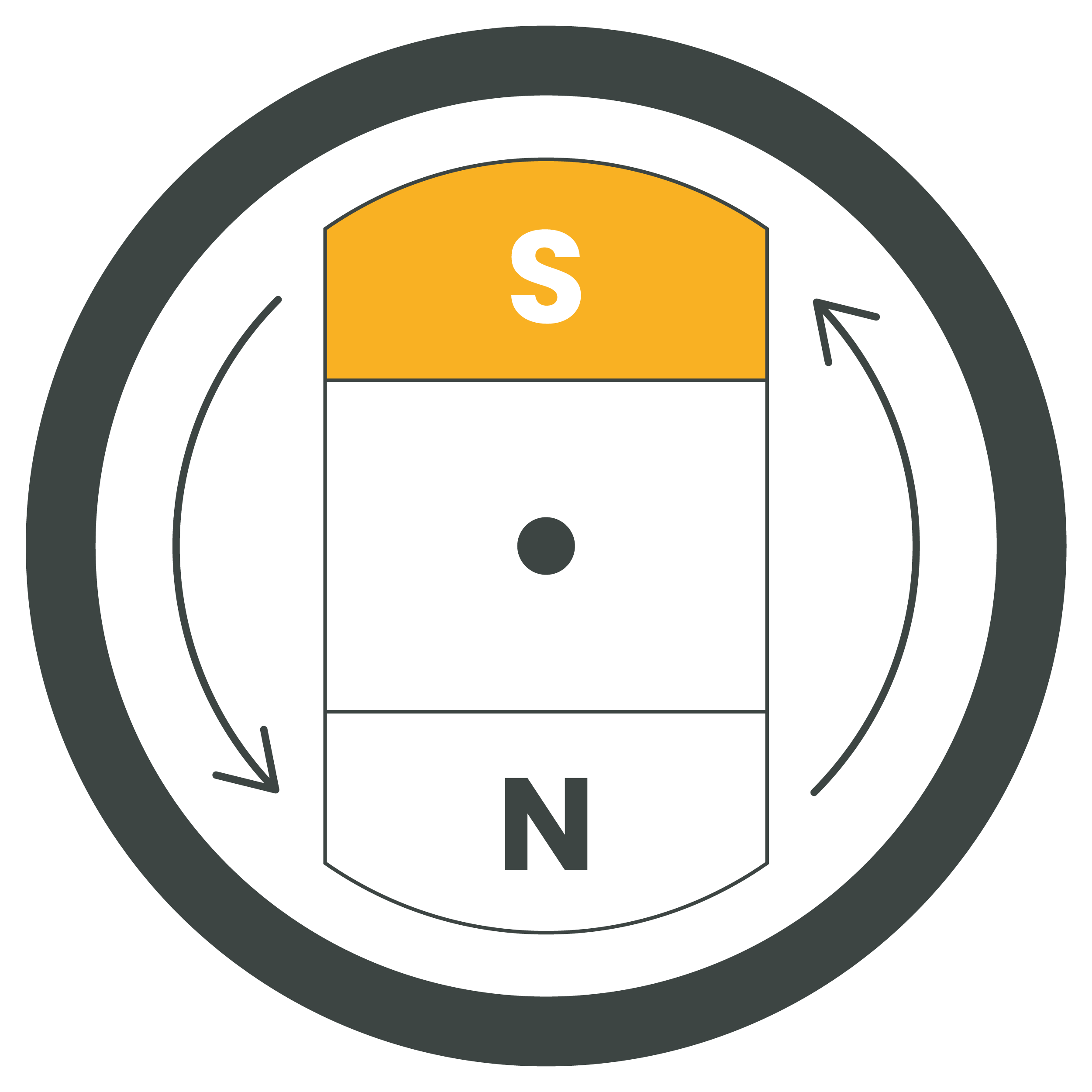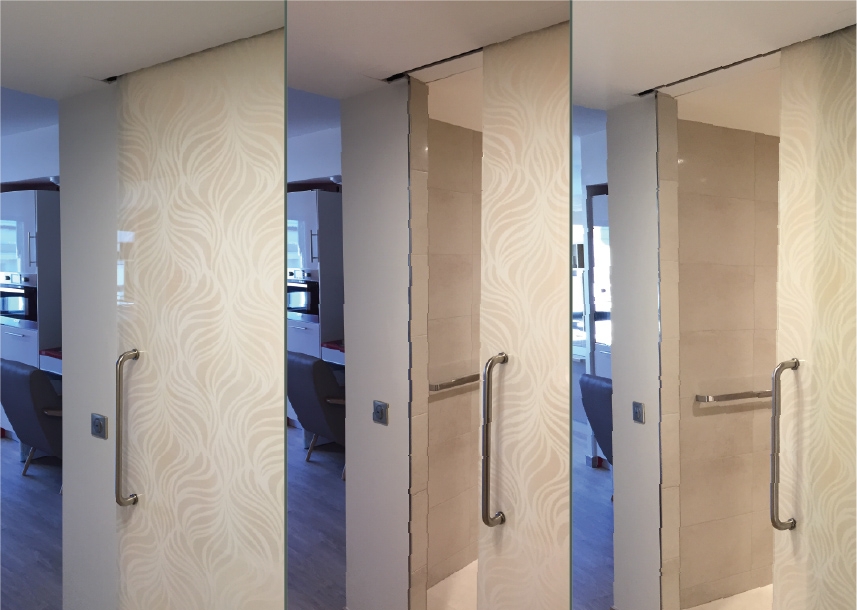 Solutions for Accessibility
Thanks to the ultra-compact size of our automatic door tracks we can automate any interior door to help people with reduced mobility (PRM) pass through, in areas like hotel rooms, nursing homes, public bathrooms, as well as in private homes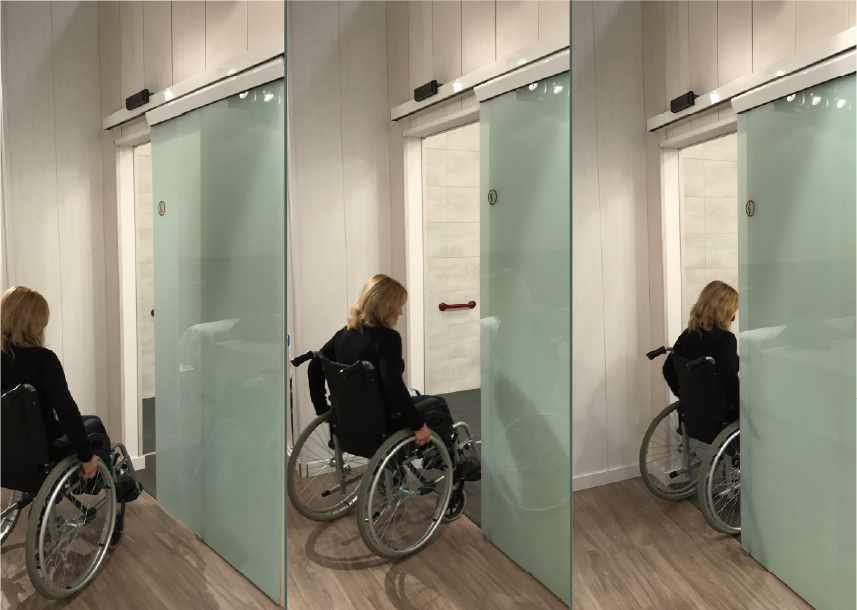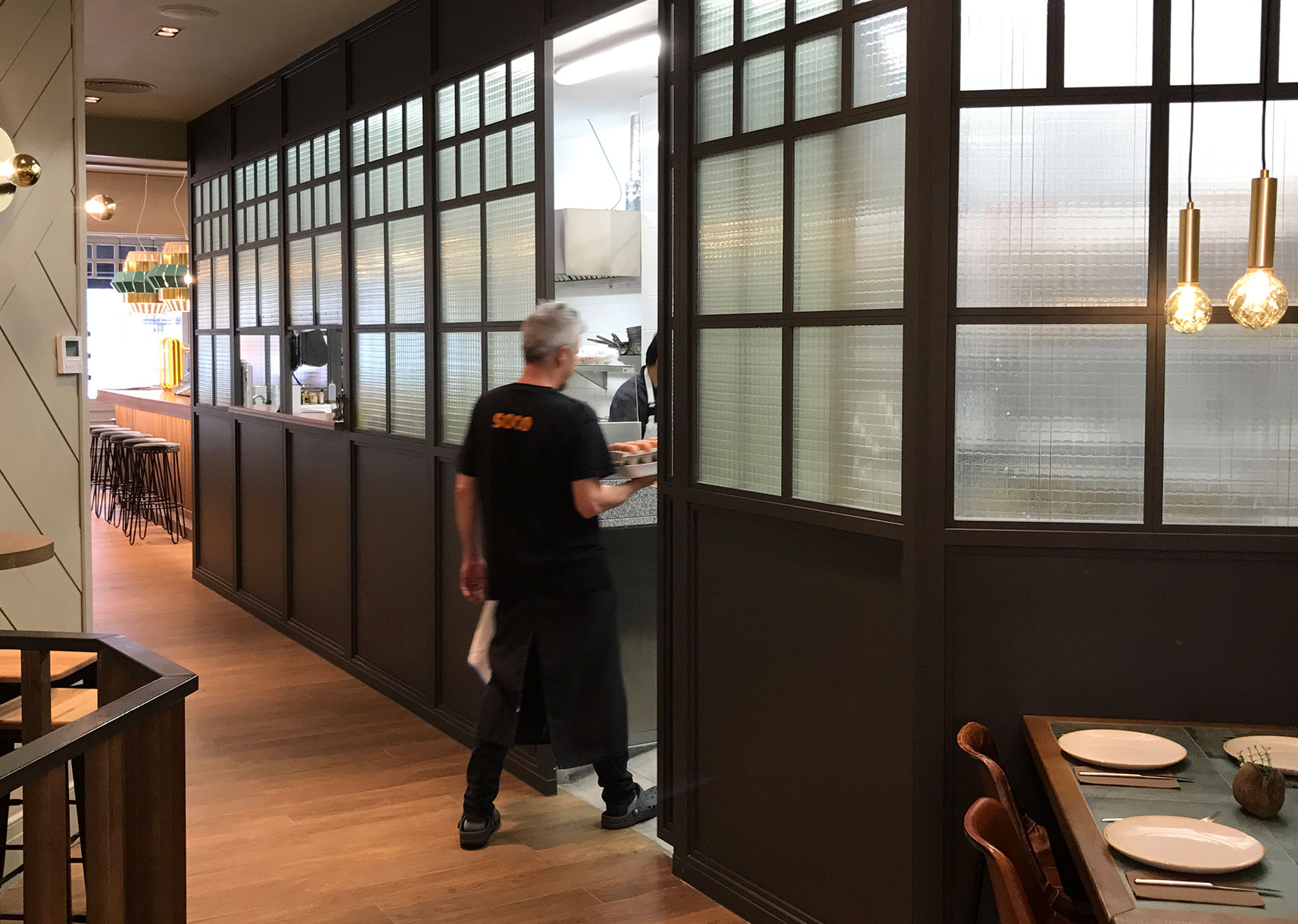 Evodrive+
Automatic Sliding Door For Interiors
A combination of a traditional sliding door track with an automatic door operator, concentrated in a drive unit only 60 mm high, to provide a sleek design and ultra-quiet operation indoors.
e-motion
Automatic Sliding Door for Pocket Doors
The E-motion automatic door track allows the automation of ECLISSE pocket sliding doors. Thanks to our linear motor technology, we have succeeded in integrating an automatic door operator into a pocket door frame to improve comfort and accessibility.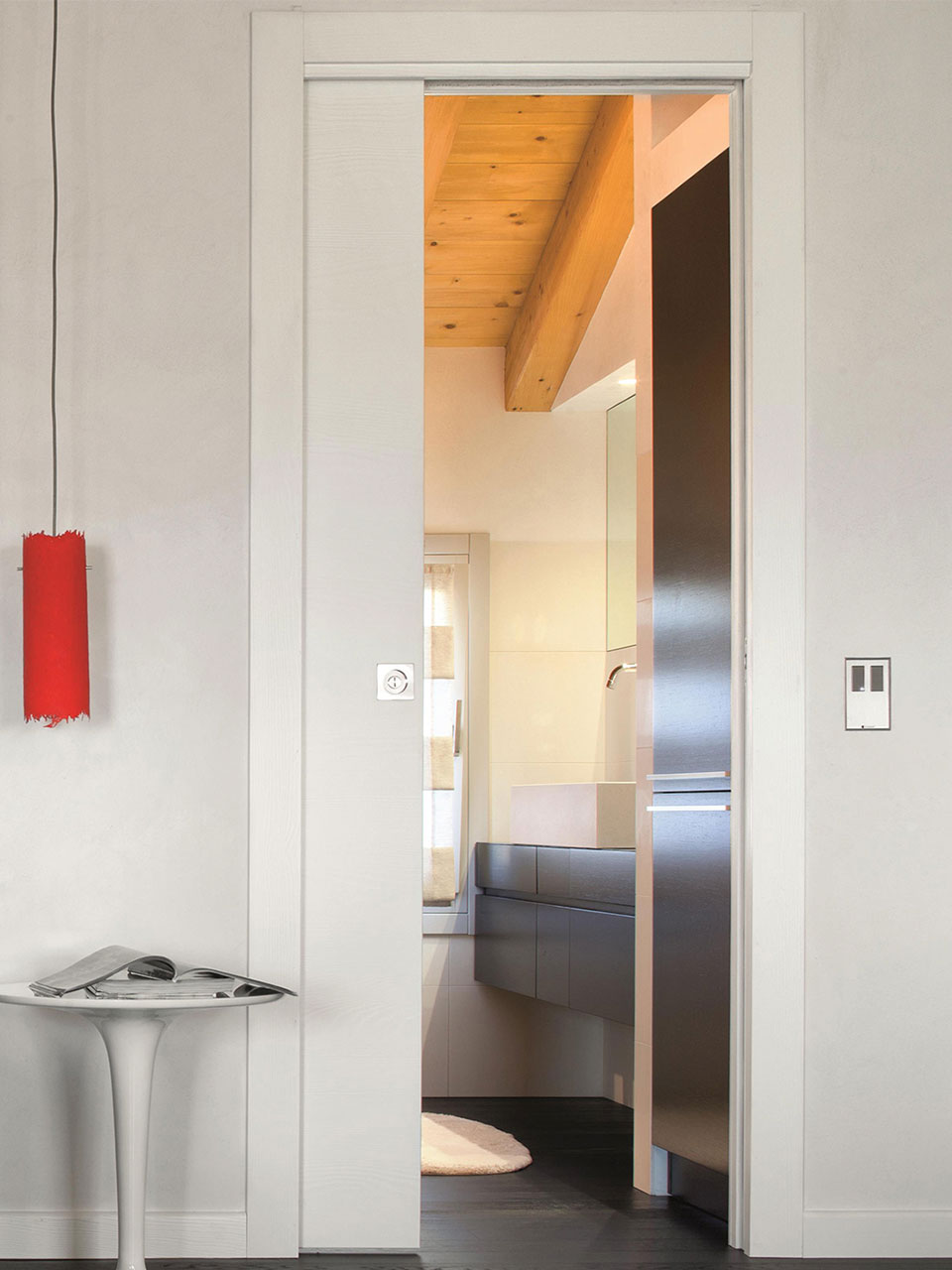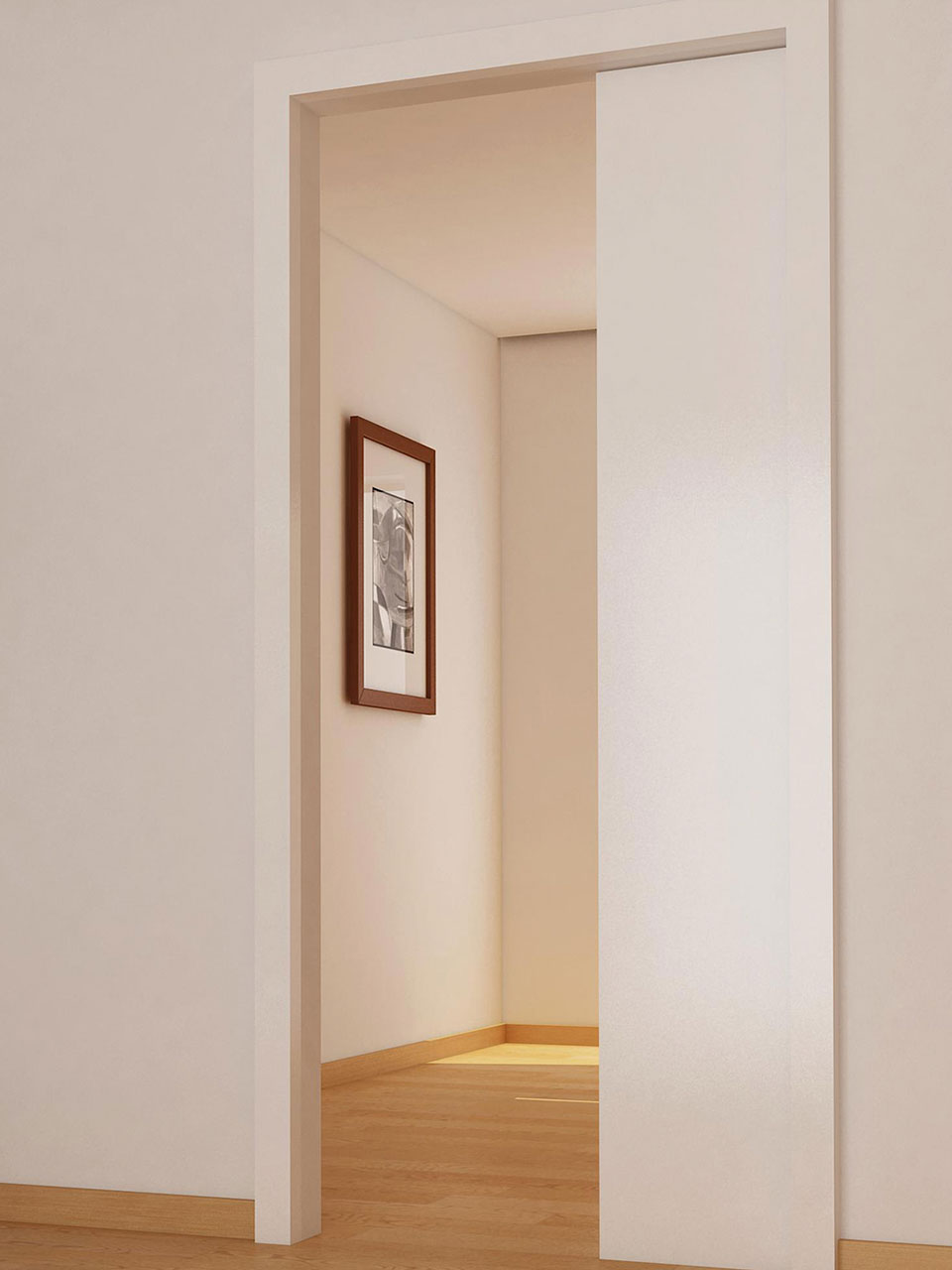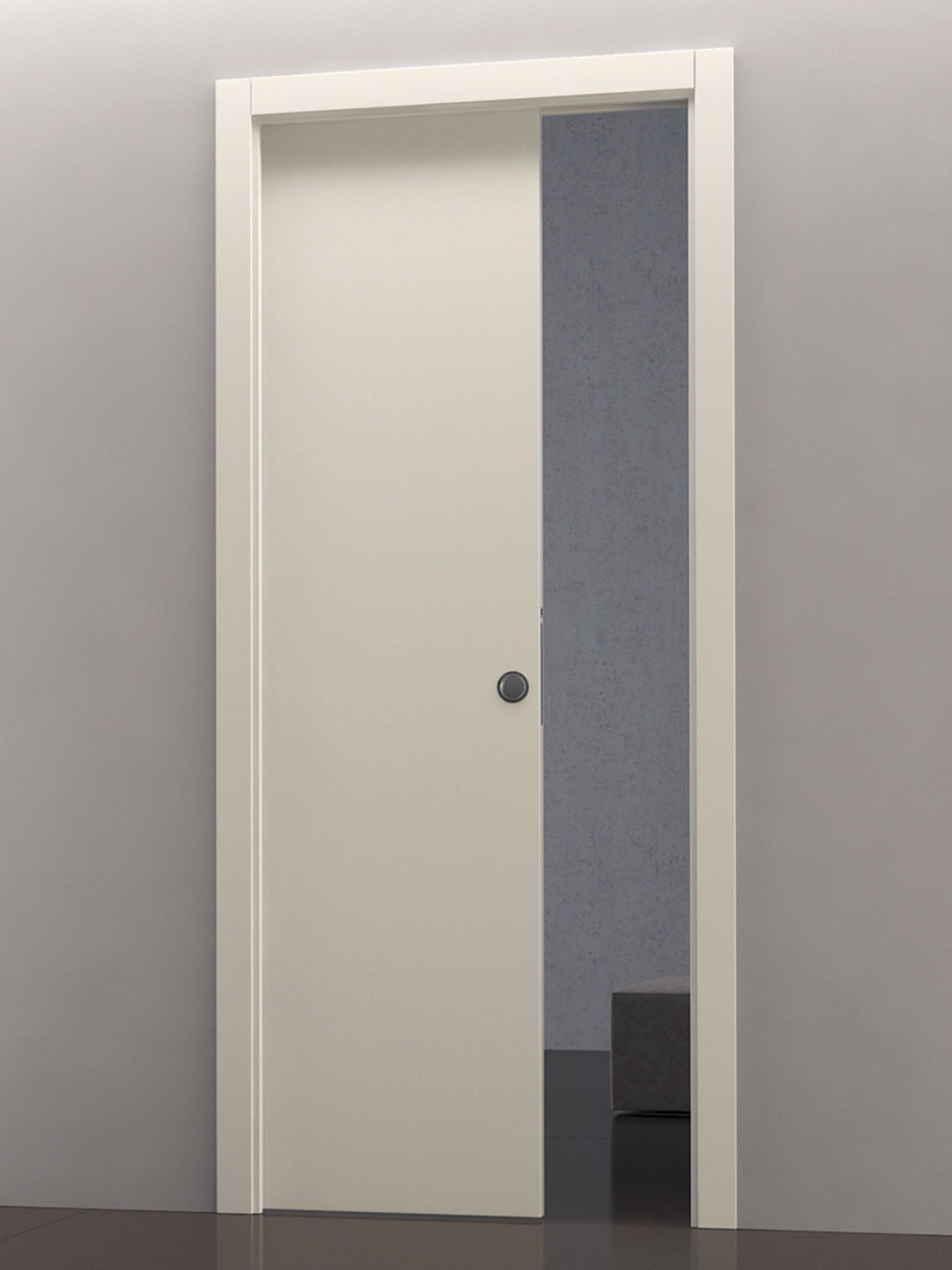 Users highlight the automatic doors in their hotel room


Application Sectors
The compact size of the MOTION4 automatic door tracks makes them the ideal solution for a wide range of interior door applications
Show-rooms
Come and see our products in Madrid and Barcelona.  In these spaces of creativity, architects and interior designers can get to know

MOTION4

products, as well as the latest innovations for the hospitality business from other leading manufacturers
Click on the link below to request an appointment